Rachid Ouyed
---
2-D ....

[ PaperI ] [ PaperII ] [ PaperIII ] [ PaperIV ]
---
Numerical Simulations of Astrophysical Jets from Keplerian Accretion Disks.
Research Topic ``Numerical Simulations Of Astrophysical Jets From Keplerian Accretion Disks''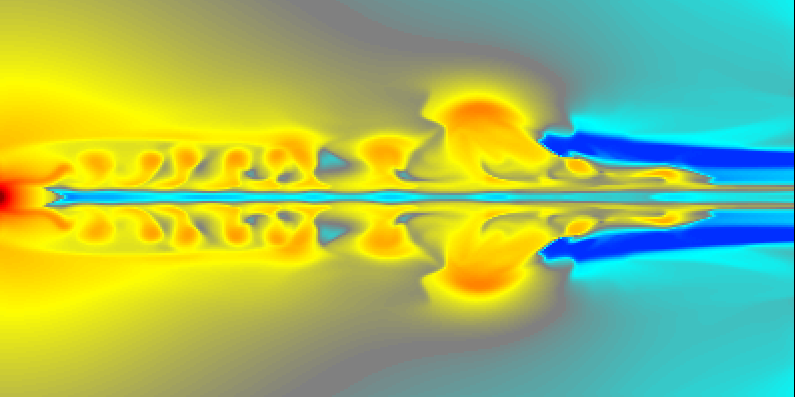 The bove image is a snapshots of the jet density at time 400. Click on the palette to view this sample movie (The palette is reversed. Sorry, technical problem!!)

---
Here is an example of a numerical instability discovered in the simulations. A proper set up of the intial state was required in order to get rid of these instabilities (Ouyed, 1996)...

---
THE VERTICAL CONFIGURATION

---
THE POTENTIAL CONFIGURATION

---
TRANSITION FROM EPISODIC TO STATIONARY OUTFLOWS


Click here to go to the main page
This page is still in construction. For now!